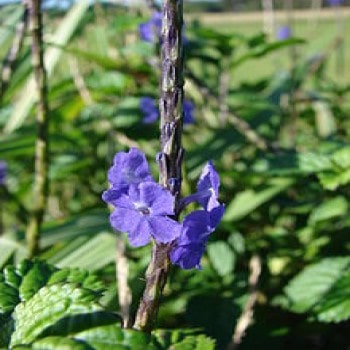 Stachytarpheta
Buy Stachytarpheta Online
Description
Stachytarpheta cayennensis is a species of flowering plant in the verbena family known as false verbena also.
Stachytarpheta is a plant genus in the verbena family. The flowers are rich in nectar and popular with many butterflies, such as the South Asian crimson rose, Malabar banded swallowtail, and grass yellow and hummingbirds.
Planting And Care
This plant is similar to the Blue Porterweed (Stachytarpheta jamaicensis). Whether the two are the same, is not clear.
This plant produces deep velvety purple blooms continuously from spring to fall.
Blooms appear in these approximate colors: Baby blue eyes. Leaves appear approximately as an Apple green.
It is a flower and is treated mainly as an annual/perennial, so it can grow either as a single season or multiple season plant.
Porterweed is known for its ground-covering habit and growing to a height of approximately 60.96 cm (1.98 feet). This plant tends to be in bloom all year round.
If you would like to attract butterflies and bees to your garden, consider growing this plant.