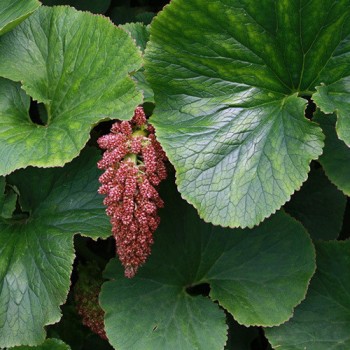 Gunnera Perpensa
Buy Gunnera Perpensa Online
Gunnera prepensa is one of the species of Gunnera, which is mostly found in Madagascar. The leaves, rhizomes, roots, and stem of this tree have many medicinal properties used to treat various diseases that happen to human and animal diseases. It is one ingredient of many herbal problems like parasitic diseases, urinary complaints, body aches and various diseases. It is also a robust, erect herb that reaches a height of 1m tall, whose roots are 30cm thick and is fleshy and dark brown.
Benefits:
The roots are used to treat dyspepsia, male impotence.

It also helps to throw out the placenta after birth.

Also helps in curing pain due to the menstrual cycle.

The roots of this tree is used for the treatment of psoriasis.

Used for dressing wounds.
Talking about its uses in traditional medicines, it is used to exhale fluid that became excess in the body and excess blood. Many studies show that the extract obtained from this plant is used as anthelmintic, antifungal, antibacterial, antioxidant, antitumour, lactogenic, anti-inflammatory and many more.
Cultivation data:
It is a species with the property of growing to high elevation in the tropics, but it can tolerate cold conditions, or we can say these species die during a hard time. It grows mainly in wet soil or low height water. This species is only left, which has no relation with nitrogen-fixing cyanobacteria bacteria.
How to buy Gunnera prepensa online?
Suppose you want to buy Gunnera prepensa online. In that case, many websites sell supplements of this online, so it's better to order Gunnera prepensa online because some known websites such as Amazon, Indiamart, Flipkart are selling this at a reasonable rate and best quality.
Conclusion:
It is a herb used for many medicinal purposes, as listed above. If you take these supplements for treatment, you can consult the doctor and start taking natural products to cure ailments.