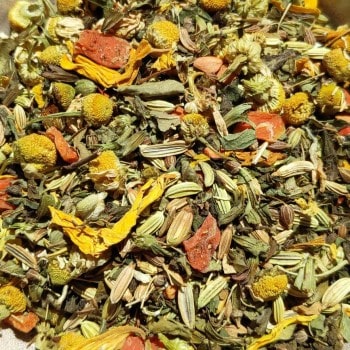 Herbal Solutions
Our definition of a herb is ''Any plant or part of a plant that can be used as medicine''. We Combine these herbs as well as taping on many years of clinical practice to determine what would best suit the individual. As medicine we incorporate herbal solutions alongside dietary advice to address imbalance and physical, emotional disorders in the body For us, by working holistically we can affect a far greater change in our our overall well being and health. In our overly polluted world we need not only remedies to heal our bodies but also we need to have ongoing Health Maintenance Programs. It is my belief that this is where herbs play a most important and vital role. Herbs can be taken on a daily basis in our foods, as teas, herbal wines, tinctures etc. for health maintenance. The leaves, flowers,seeds, fruits, roots and rhizomes can also be eaten as foods. We work intuitively selecting herbs that suit the person based on what we pickup and also provide individual Herbal solutions, general solution and solutions for specific ailments as well as our in-house solutions. Herbal oils and herbal soaps are also part of our herbal solutions manufacturing NB- Some herbs are contra- indicated with specific Allopathic medications. If you are taking any prescription drugs, please contact us for safety information before ordering any of our Herbal solutions.
Solutions-Those listed below are to aid the body in your healing journey. We do not make any claims about any of these solutions
Disclaimer : At Purest Botanicals , we do not diagnose diseases or illness. We can offer programs to assist in your health journey,after you have had advice from your doctor or specialist.Should you have unexplained symptoms,please speak to your doctor or specialist We make no healing claims about any of the products offered on this website.
Male Tonic
Ace weight lost
Female (conception) Tonic
Hepatitis Viral
Cardiovascular disease (High Blood Pressure)
Diabetes
Pancreatic Insufficiency
General (Detoxification)Cleansing
Sexual (Dysfunction) Weakness
Fatigue
Elephantiasis
Uterine Fibroids (Myoma) or Ovarian Cysts
HIV (system defence)
Peripheral Artery Disease (PAD) poor blood circulation
Family Magic (our in-house 200 diseases solution)
Coughs , Cold and Flu
Chlamydia
Cancer
Anti –Bio/ Viral
Liver Cleanse
Kidney Cleanse
Menopause
Pain
Wellbeing Tonic
Worm/Parasite
Period Pain and PMT
Power Immune Tonic
Female Libido
Bone and Muscle